"We think Molina's got better feet and a little more hand speed and will outwork Pedraza"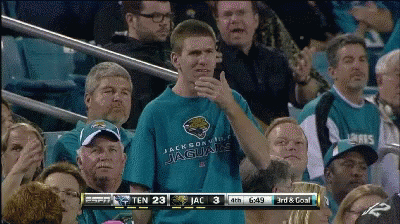 Jose Pedraza delivered a comprehensive defeat of Molina (we gave Molina 1 round.)  Though Pedraza fought very well, we have to admit that we were just simply wrong about this fight.  So let's review how we're doing so far:
Boxing Betting Annualized Rate of Return (since 9/17/20):  -77.12%
Mutual Funds Annualized Rate of Return (since 9/17/20):   -53.53%
We'll just stick to the simple description – we lost $20.
Fortunately, we have many opportunities to lose larger sums this week.  This is the most stacked boxing weekend so far in 2020.  Sure, we'd like to make some scratch on the fights.  But more importantly, we're excited to see some great action and several evenly matched high-end fights.  And it's been a long time since we could say that.
The first fight we'll look at is Saturday's WBSS cruiserweight final pitting Mairis Briedis vs Yuniel Dorticos.   It's the best fight that can be made right now in the division, with both men ranked 1 and 2 at cruiserweight by most observers.  Dorticos' chances improved recently when the fight was moved from Briedis' home base of Riga, Latvia to Munich.  As we saw last year anything can happen in Riga and it's unlikely to benefit the fighter from out of town (more on this later.)  We know what we're getting from Dorticos.  He'll move forward using the jab to get him in range for an absolute hammer of a right hand.  Rinse and repeat.  It doesn't sound like much, but you can't get tired or lose concentration against him or your night will end early.  Briedis is a sturdy, savvy veteran who is technically sound but doesn't do anything that blows you away.  He's workmanlike.  He's also 35 and hasn't looked great lately.  But we think Briedis will use enough lateral movement to keep Dorticos from locking in the right hand, and not too much that he gets gassed.  But he'll be walking a tightrope until the final bell rings.
$30 on Mairis Briedis at -200
Next up is Saturday's light heavyweight semi-final of MTK Global's Golden Contract Tournament, Hosea Burton vs Ricards Bolotniks.  Burton was thought by many to be the favorite coming into this tournament and it's understandable even though he has feasted on a lot of soft touches.  He's a 6'4″ light heavyweight that uses the jab and his feet to control range and win from distance.  He dropped Bob Ajisafe in the first round last time out and has a whip- like right hand that can damage you if you stay at the end of it.  But we expect him to be looking to win on points here.  Bolotniks has been in against much tougher opposition than Burton and has gone from being considered a journeyman to a fringe contender. He's had a bit of a career resurgence over his last 4 fights after moving back down from cruiserweight and notching some of the best wins of his career.  Bolotniks says "I want a real fight, a real war, and I want a full gladiatorial battle.  I want to feel it through my whole body, through my hands and through all of my bones during this entire fight." We like the sound of that even though it is just promotional talk.  Bolotniks blitzed Steven Ward in the first round last time out and though we don't expect that here, we think he will apply pressure for the duration.  He may not get close enough but Burton was just a minute away from outpointing Frank Buglioni in 2016 when he got clipped with a straight right hand and found himself in the arms of a referee waving the fight off.  Lastly, this fight is taking place in Riga, Latvia – the hometown of Bolotniks.
$20 on Ricards Bolotniks at +145
Later on Saturday night as the co-headliner of a PBC PPV card we have Jermall Charlo vs Sergiy Derevyanchenko.  This is a great matchup of two of the top five middleweights in the world and the biggest fight of Charlo's career.  We had Derevyanchenko beating Gennadiy Golovkin by a point last time out but the judges disagreed with us.  He's nicknamed "The Technician" for a reason.  He's got good feet and good defense even when he's in the pocket.  But we think Charlo has more power and will be able to land enough to discourage Derevyanchenko from staying close where he'll need to remain to be able to win the fight.  We don't expect Derevyanchenko to be getting any favors on the cards.
$40 on Jermall Charlo at -175
Next, we'll take a look at the other co-main event on Saturday's PPV card, Jermell Charlo vs Jeison Rosario.  This matchup pits two of the top five 154 pounders in the world.  Many would argue that Charlo has never been beaten but whether that is true or not, he left no doubt in overturning his loss when he and Tony Harrison ran the first fight back in December.   Rosario is coming off a big upset victory over Julian Williams earlier this year.  Should he conclusively knock off Charlo this weekend he would be a strong contender for Fighter of the Year.  Rosario carries real power and he'll look to land a fight changing right hand.  Curiously, he was unable to stop the somewhat chinny Jorge Cota last year, a fighter who Charlo stopped in 3.  We're talking about the potential for the fight to end early because we aren't enamored with either side of the money line, Charlo at -450 or Rosario at +330.  We believe Charlo has enough craft to control the fight but those odds just aren't enough to reward the risk.  However, we've got an option to bet the over 8.5 rounds at -125 and we like that play.
$30 on Charlo/Rosario over 8.5 rounds at -125
Lastly, we'll take a look at another well-matched bout in next Wednesday's Golden Contract featherweight tournament final, Ryan Walsh vs Jazza Dickens.  Walsh has looked strong in the tournament, stopping Hairon Socarras and dropping Tyrone McCullagh twice.  He'll be the naturally bigger man in this fight and he'll probably be the man coming forward.  But Dickens has been in with top-level competition with his only losses coming against highly regarded Guillermo Rigondeaux and Kid Galahad, and technically sound Thomas Patrick Ward.  He adapts well in the ring and will figure out early whether his advantage is coming forward or fighting on the back foot.  He can fight well on the inside if he needs to and just seems to know how to best use his tools.  We think he finds a way to win this fight and the tournament.
$30 on Jazza Dickens at +110
Okay, those are our five bets for the weekend.  Here are a couple of other fights we looked at but decided not to play.  Josh Taylor faces little known Apinun Khongsong in a title fight at 140 pounds.  If you're the kind of player that likes to play a small bet on a long shot, this is your fight.  We took a look at some video on Khongsong and what you'll see is a fighter with a Muay Thai background who squares up and tries to clip you with something.  The fact that Sampson Lewkowicz saw enough to sign him gets our attention.  But Taylor is among the best fighters in the world and has every advantage in this one and by quite a margin.  You can play Khongsong at +1,200 here, but we'll pass.
And David Oliver Joyce faces Ionut Baluta in a 122 pound bout underneath Taylor-Khongsong.  Baluta authored one of the better upsets of the year when he beat T.J. Doheny in Dubai back in March.  But he's a back-foot fighter who can make things awkward and has no power.  We don't see him getting any help on the cards fighting the somewhat local Joyce.  We also can't get excited enough about Joyce's chances to pull the trigger on him at -235.  You can get Baluta at +185 but we're sitting this one out.  It is an intriguing fight though and we'll definitely be tuning in.